EXPERIENTIAL MARKETING Portfolio
What is Experiential Marketing? Branded Event Marketing Experiences can be an incredible tool that can help increase your brand awareness.
Whether you are a small business or a large corporation, experiential marketing can be a key tool to helping your company grow. Some of the benefits of experiential campaigns include positive brand associations and customer loyalty. Before executing a campaign, it is important to have a goal and a plan. Choose a case study below to learn more about how we have helps large and small companies achieve their KPI's.

Community Outreach
Get Hyper-Local
Let The Experiential Network partner with you to keep the people of your community connected with your brand through events and education.
We can assist with:
Event Sponsorships
Charity Drives
Consumer or Patient Education Initiatives ...read more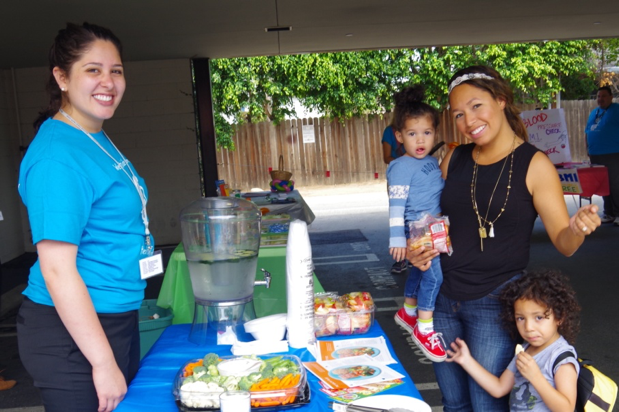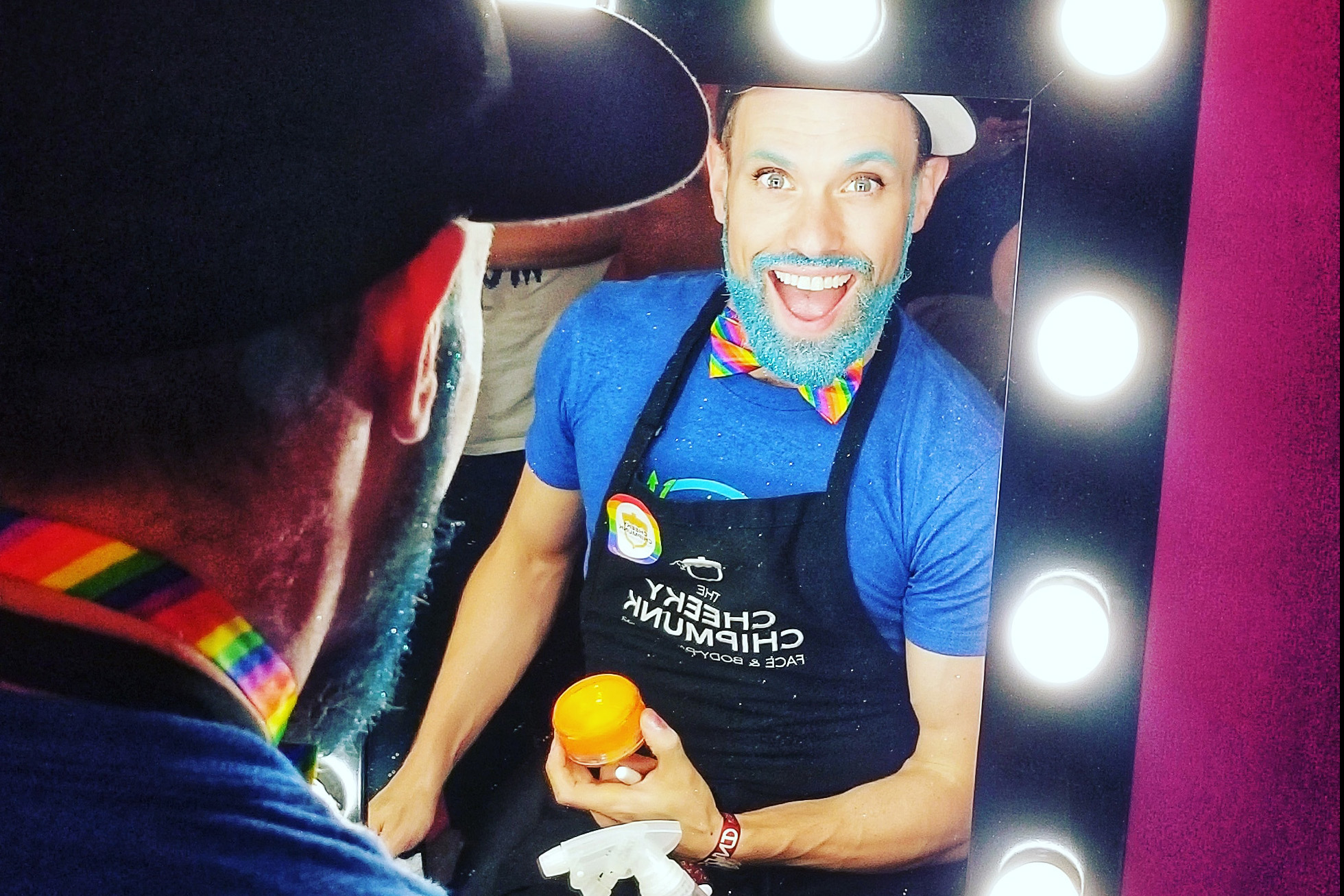 Start: When T-Mobile proudly became a presenting sponsor for Pride New York City, they needed an experience they could be proud of too. From festival to family night, they needed a brand strategy that was as cohesive and colorful as their brand and this cultural moment.
Finish: The Experiential Network (previously M2W INC) brought T-Mobile pride to life! Throughout 12 sponsored Pride Week events, the team moved 250 volunteers in the Pride March, distributed 40,000 promotional items, and garnered 1.8 Million social media impressions and shares. We are so proud to have been a part of this incredible experience that helped inspire, educate, commemorate, and celebrate the LGBTQ community.
Start: During the 2020 quarantine, Anheuser-Busch was searching for a way to distribute samples safely to quarantined consumers.
Finish: The Experiential Network (previously M2W INC) modified our previous sample program to bring the samples to consumer doorsteps! Our brand ambassadors brought wagons full of drink carriers with Hiball and Teavana samples and coupons through neighborhoods and market areas. Our Brand Ambassadors tracked their progress on GPS maps, wore PPE, and brought music along with them. The response was great! The residents enjoyed the break in their routine, the full-size samples, and the positive energy that our staff brought with them.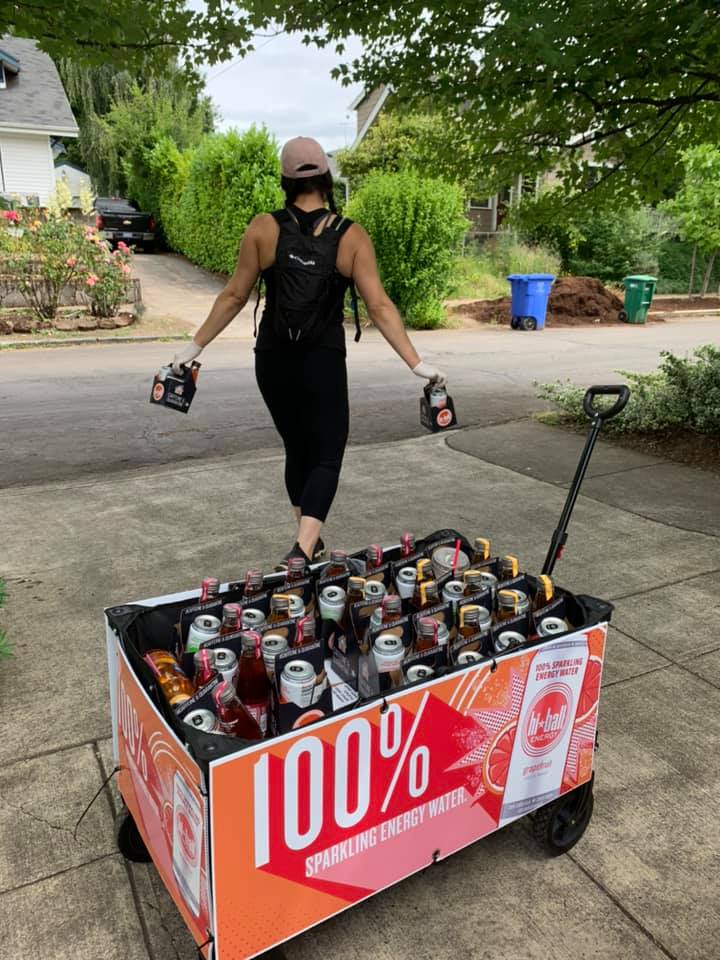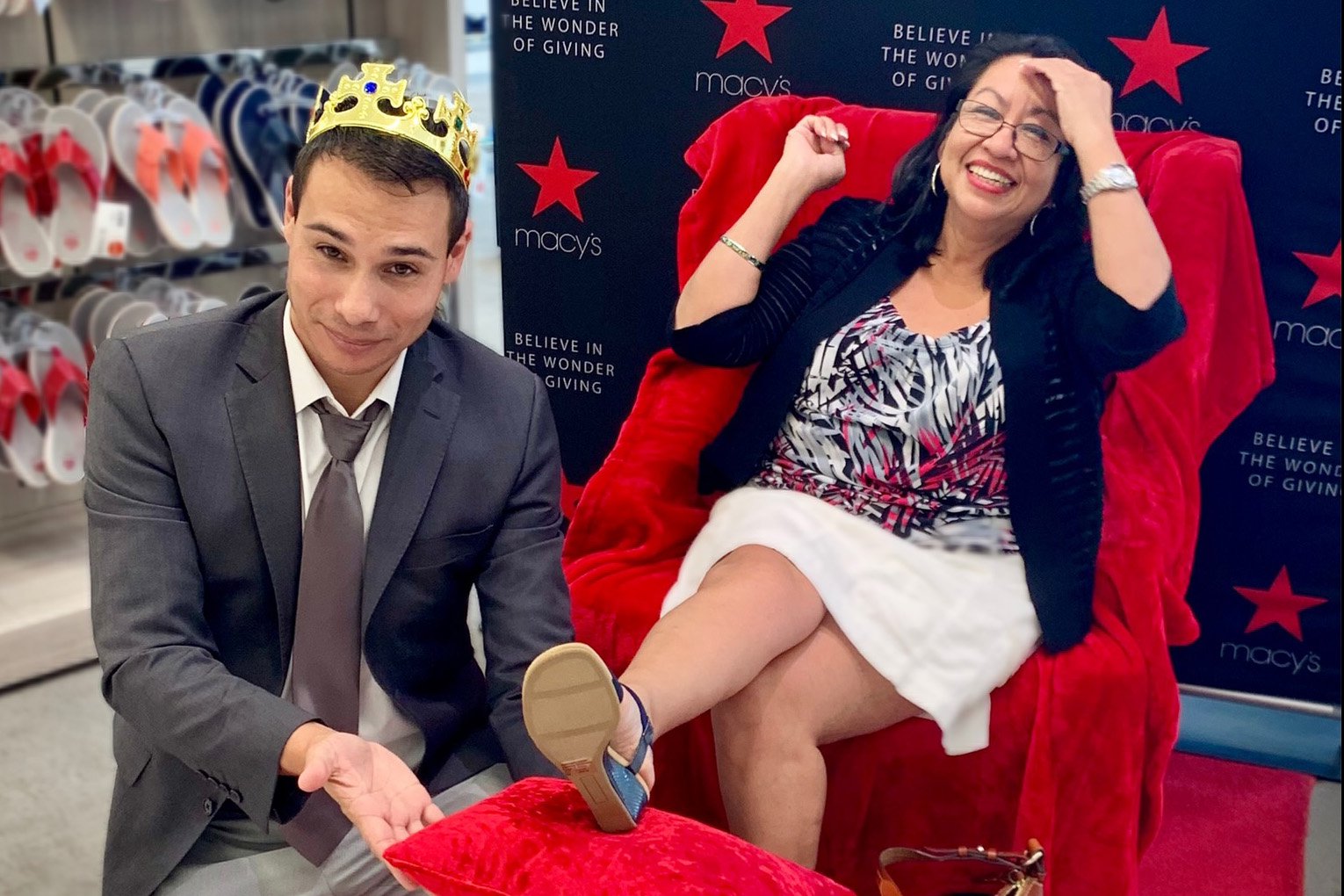 Start: The Great Shoe Party. The goal was to streamline over 150 events through the U.S. including Guam, Hawaii and Puerto Rico, and build excitement and joy amongst Macy's customers.
Finish: M2W made sure they matched customers with their shoes before the clock struck midnight! M2W procured, boxed and shipped matching kits for stores across the nation. Local Princes were sourced, interviewed, and trained in the weeks leading up to the event. And the shoe fit! The happily ever after included 150+ simultaneous store activations, 5,700+ downloads via QR code, 5,700+ gift card giveaways, plus over 1,000 pairs of shoes given away!
Start: 7-Eleven wanted to test and implement a store opening strategy that included opening 50 new retailer locations at a rate of four grand openings per month. The test-and-learn approach would examine register rings and capturing additional market share by looking at total sales over time.
Finish: By creating a full force grand opening experience, we focused on building a turnkey marketing plan that drove traffic, created excitement, and provided consumers with a live experiential engagement using traditional media, on-site activation, community influencers, and social media. All elements drive towards inviting customers to think of 7-Eleven whenever they need a convenient snack, drink, gas fill-up or even lunch or dinner with the new "Evolution" stores.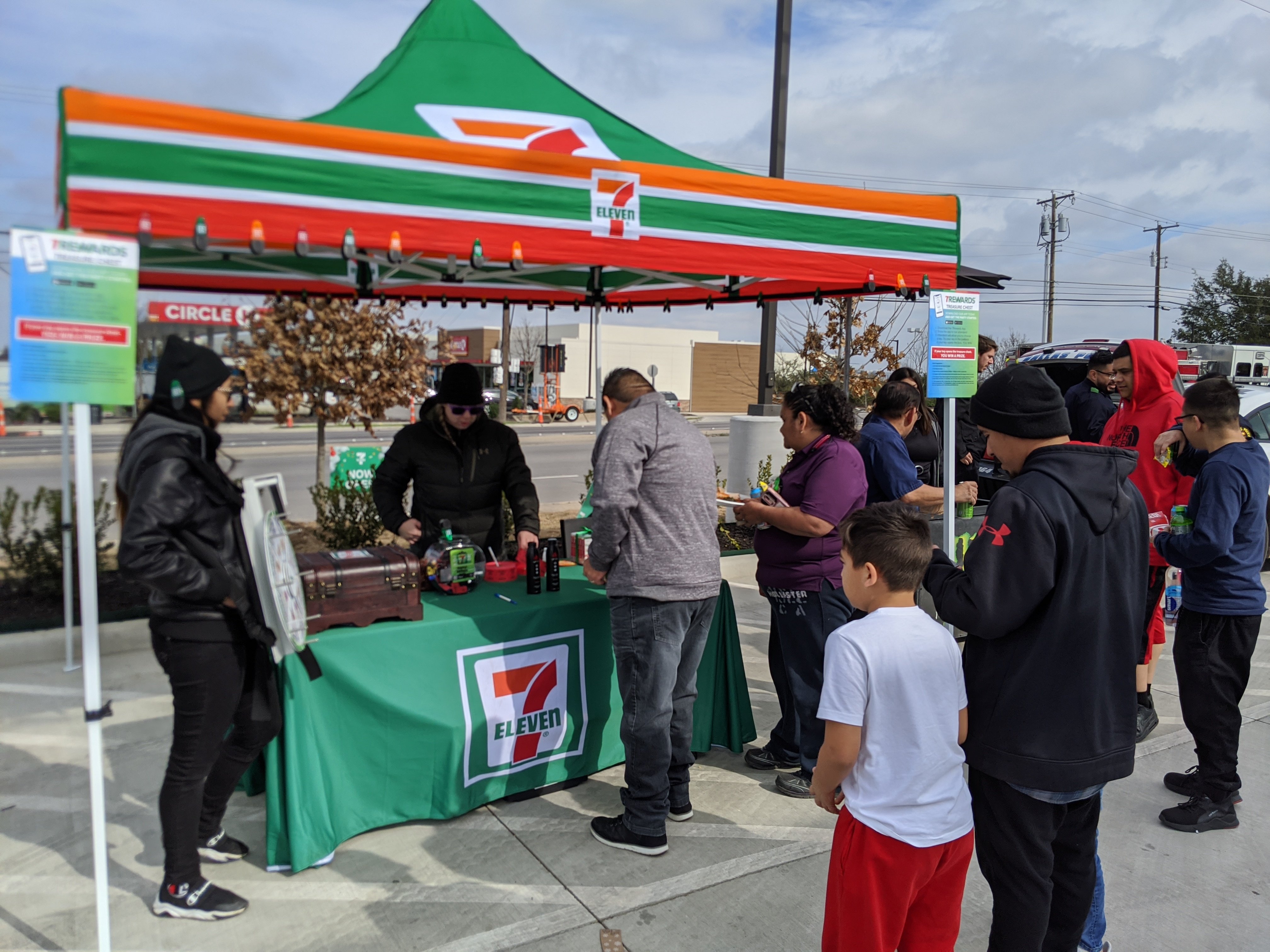 Start: To help employees share their work lives with their loved ones, T-Mobile welcomed over 200 children onto their campus for Take Your Kid to Work Day! This event provided the opportunity for tons of learning and fun, and let employees share how T-Mobile is serving the world with their children.
Finish: The Experiential Network took the wheel from concept to completion for this program, with 13 STEM activity stations, giveaways, crafts, product displays, presentations, and more. The branded experience was curated at every touchpoint, from t-shirts to signage to step-and-repeats.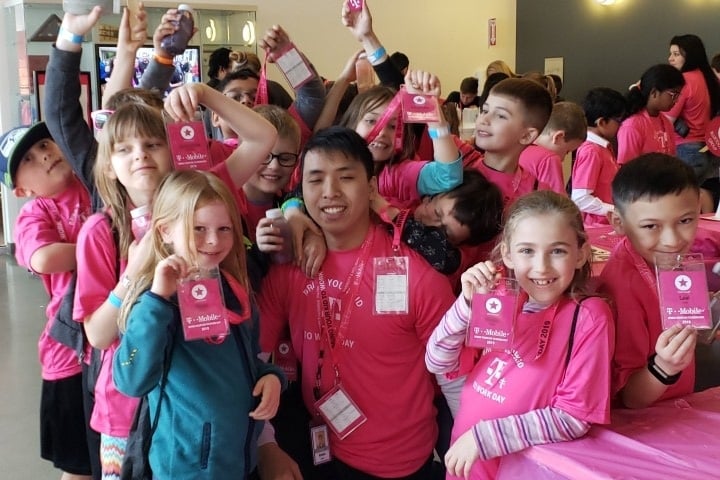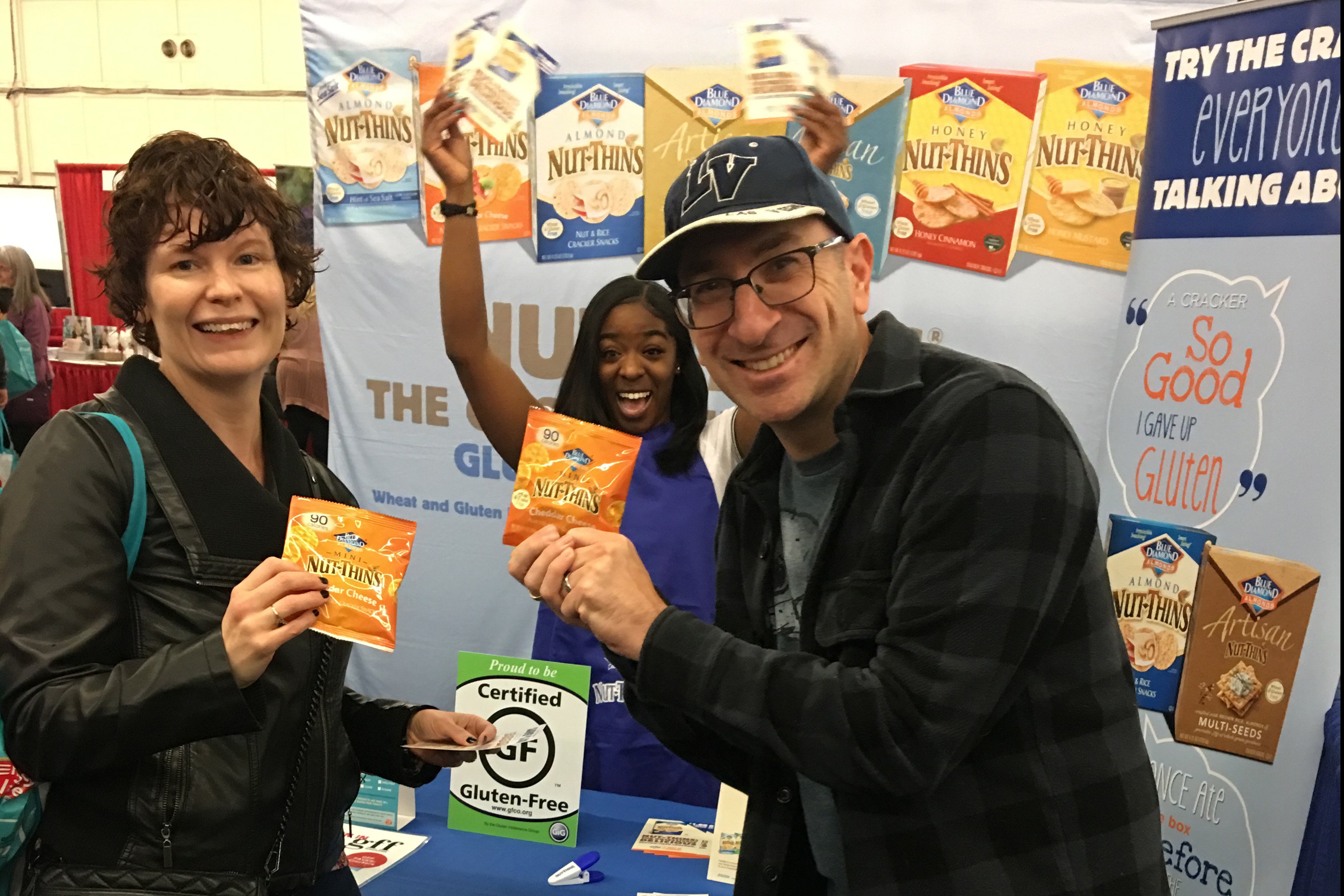 Food Sampling / Brand Tour
Start: As Blue Diamond Growers continued perfecting their Nut Thins product line, a crunchy cracker made with nutritious almonds baked to perfection, they aimed at consumers with dietary food sensitivities. They needed an expo partner to meet this target where they were.
Finish: The Obsessively Delicious Gluten-Free Cracker Campaign centered product sampling efforts around nationwide Gluten Free and Allergen Free expos and The Experiential Network ensured a consistent and on-brand trade show experience through signage, brand ambassadors, promotional items, and most importantly food sampling so customers could taste the delicious product themselves!
Start: Novo Nordisk was looking to capture data in a fun and meaningful way at the Annual National Hemophilia Foundation Conference. We needed to take the trade show experience to the next level, and customize it!
Finish: In partnership with GES, The Experiential Network custom made T-shirts for attendees using special software. Attendees were able to design their own creation at the Novo Nordisk booth on iPads that immediately sent the T-Shirt design to The Experiential Network onsite and within 2 minutes the custom shirt was produced for the attendee! Over 400 shirts were created and distributed over the course of the event.